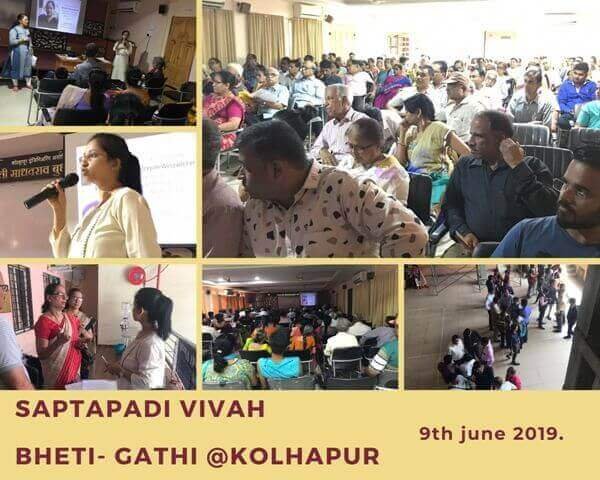 Bheti-Gathi @ Kolhapur
Bheti- Gathi 2019 @ Kolhapur
A Matrmonial Meet for Brahmin Brides and grooms. More than 150 Registrations from maharastra and karnataka. personal involvment of many Brides and Grooms in all the sessions made this event Grand success. An eye opening lecture on Complications in Match Making during Matrimonial Process by Dr Snehal A Sukhatankar. We want to thank all the Parents for sharing their valuable experiences .
Thank You all Kolhapurkar, karadkar, sanglikar, mirajkar, satarakar, punekar, Belgavkar, Nipanikar for making this function successful. looking forword to receive positive response from many of You.
Regards
Team SaptapadiVivah.
7th April, 2020