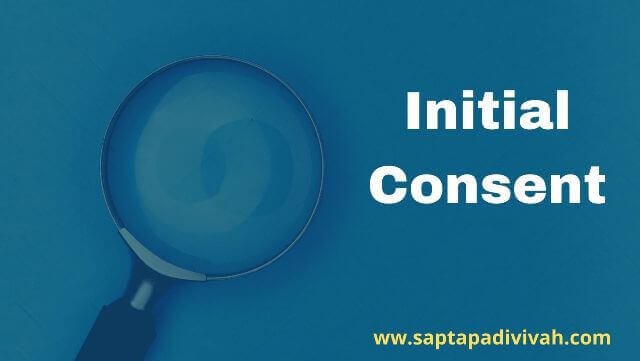 Initial Consent in Matrimonial Search
Whenever I meet my clients in the office or on telephonic consultation regarding matrimonial search, especially when parents are dealing, before listening to their story I ask them a very fundamental question, have you taken permission from your son or daughter before you register their matrimonial profile in any marriage bureau or matrimonial site? And their reaction will be like "what are you asking madam? Of course, we want my son or daughter to get married so initiating the procedure."
I remind them again, "are they aware of this reality that you have started matrimonial search for them?" And so many parents get confused or maybe irritated with my question.
I will tell you why I ask these questions. Before that let me tell you about one incidence that happened to me around 4 years back.
Once Mr. Joshi, one of my clients came to the office, he looked very upset and angry. When I asked him what's the matter?? He said, Ritesh my son, since his childhood, we have been best friends. Now he will turn 27 this year. So thought this is the right time to start looking for his matrimonial search. When I told him about it, he just took it as a joke and said will see.
The most enthusiastic Mr. Joshi started with his "mission daughter in law". After 2- 3 months or so, with some references, he met Mr. Kulkarni and his daughter Parineeta. Without any intimation to Ritesh, Mr. Joshi invited them to their house for an official meeting.
When Ritesh got to know about this meeting, he got very angry and ultimately it turned out to be a big fight between father and son. The matter was just not about their meeting but the reality was Ritesh had liked someone from his office. They were still understanding each other before taking any final decision. That's the reason Ritesh did not disclose this to his father.
Now it became the biggest task for Mr. Joshi to face Mr. Kulkarni. What to tell? How to tell? Somehow he managed to reveal the truth in front of Mr. Kulkarni but he had to listen to few bitter words from Mr. Kulkarni. Mr. Joshi was so angry and frustrated, that he refused to meet the girl chosen by Ritesh. The blame game between father and son went on for months together.
When Mr. Joshi came to meet for a consultation I asked him Had Ritesh given you firm consent to go forward with his matrimonial search? Did you ask anytime about his choices or whether he likes anyone? Whether he is prepared for marriage?
Mr. Joshi went blank. Ritesh never gave them a clear-cut green signal for his matrimonial search. Neither told about the girl he liked. Then conflict among them went on for quite a few months.
Why I am telling you this story is, I know in India despite modern dating culture or love marriages, arranged marriage remains the first choice in many families. That's the reason parents take an active part in the matrimonial search for their son or daughter.
As you all know, nowadays searching for the right life partner has become the toughest job. So before you start with this tough task, don't you think you need to be very sure about your son or daughter? Especially, I am focusing on parents here because most of the brides and grooms will be confused at this age. Even if they like someone, they are not able to decide whether that person is right for them or not. They prefer to give quality time to each other to understand compatibility among them. One way it is good to avoid post-marital complications.
The point is when these girls and boys are dating each other, they prefer not to disclose about their relationship unless they are pretty sure about their decision. Almost 80% of them will have this mentality. What about parents?? If their son or daughter is not feeding them the right information, they will go on with their "mission daughter-in-law or son-in-law."
Parents, it's your duty to sit with your son or daughter. Ask them firmly about their opinion on getting married or whether to start the matrimonial search. Ask them about their choices, whether they like anyone or they are dating anyone? Only if their answer comes "No" and if they say "I am ready for marriage, you can start with my matrimonial search", then only initiate further procedures.
In few cases, they might express themselves and about their choice or someone they have already liked. Parents, be mentally prepared to hear this. If this happens nothing wrong. Instead of getting upset, you should be happy, your son or daughter has reduced your work.
Dear parents, it is very essential to take prior consent from your son or daughter before you start looking out for a life partner for them. Do not be in a hurry with some predefined thoughts that " I know my son or daughter pretty well, my choice will be their choice ultimately". No that is not going to happen.
Today's generation is quite independent. So it is time for parents to change their perspective as per changing culture. Because sometimes you have to accept the fact that certain things will never go back to how they use to be.
1st June, 2021